FIND ALFALFA VARIETIES
We offer the largest and most diverse selection of alfalfa seed varieties.
FIND SORGHUM HYBRIDS
Our fast growing and high yielding hybrid sorghum varieties by offer farmers unparalleled performance.
FIND SUNFLOWER HYBRIDS
Proven top performing sunflower hybrids to meet grower expectations around the world.
FORAGE INVENTORY & FEED UTILIZATION PLANNING: IMPORTANT PRECURSOR TO YOUR FORAGE GROWING PLAN
THE BUZZ ON ALFALFA SEED
Alfalfa seed growers can now predict more accurately the timing of leafcutter bee release based on alfalfa bloom.
ARTICLE SERIES: BRINGING ALFALFA TO MARKET
A collection of Hay & Forage articles by Robin Newell, Vice President of North American Sales.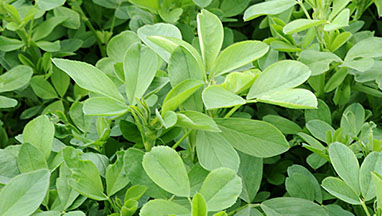 BRINGING ALFALFA TO MARKET TAKES MANY YEARS
Breeders strive to improve their germplasm lines over generations.
MULTIPLYING ALFALFA SEED WITH BEES AND COMBINES
Leafcutters are efficient pollinators for alfalfa seed production.
STAND ESTABLISHMENT AND SEEDING-YEAR WEED CONTROL REFRESHER
Let's face it, alfalfa seedlings grow slower than the main weeds you contend with.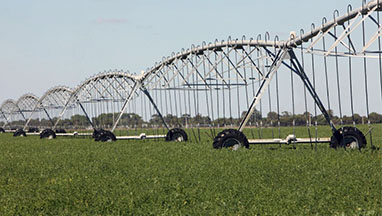 FORAGE FERTILITY MANAGEMENT: SECOND HALF
Soil testing, plant analysis, maintenance fertilization, and timely topdressing when needed, are tried and true practices for top forage production.
ESTIMATE FORAGE INVENTORY NOW TO HELP PLAN NEXT YEAR'S CROP
Each growing season unfolds a bit differently to affect total forage growth and the forage quality of your harvests.
ALFALFA STILL REIGNS IN DAIRY DIETS, BUT WATCH FOR SURPLUS RDP
Alfalfa packs a crude protein wallop like few other forages, providing a great combination of forage yield and relatively high crude protein.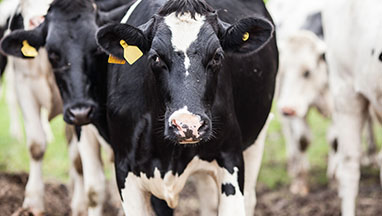 REDUCE LODGING IN ALFALFA TO PRESERVE YIELD AND QUALITY ALFALFA
Count yourself blessed if you are an alfalfa grower who has never had to harvest a lodged alfalfa crop.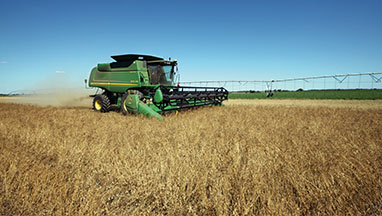 HOW RIGOROUS IS YOUR FEED INVENTORY PLAN?
Feed inventory planning and management is a foundational business activity for any dairy or cattle feeding operation.
FORAGE TRENDS AND PROGNOSTICATION 2016
There is investment for genetic improvement in alfalfa, including through biotech methods.
MAKING ALFALFA GREAT AGAIN
What would it take to make alfalfa great again? What would be needed to restore alfalfa to its former production acreage across the U.S. ag landscape?
IS A TURNING POINT FOR ALFALFA ON THE HORIZON?
Alfalfa is vital for meeting ruminant forage needs in this vast country.